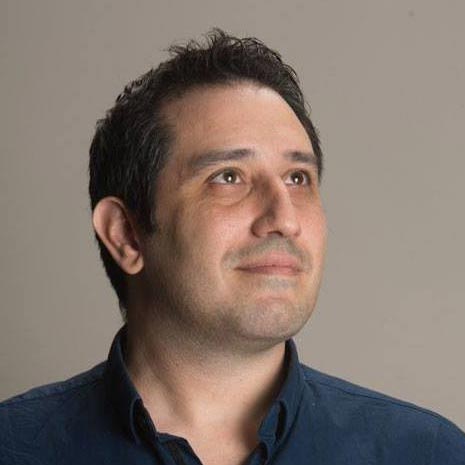 Shimi Volkovich
Product Designer
Belong.Life App
Belong Beating Cancer Together - the world's largest social and professional network for managing and navigating cancer treatment. Free and anonymous for cancer patients & caregivers.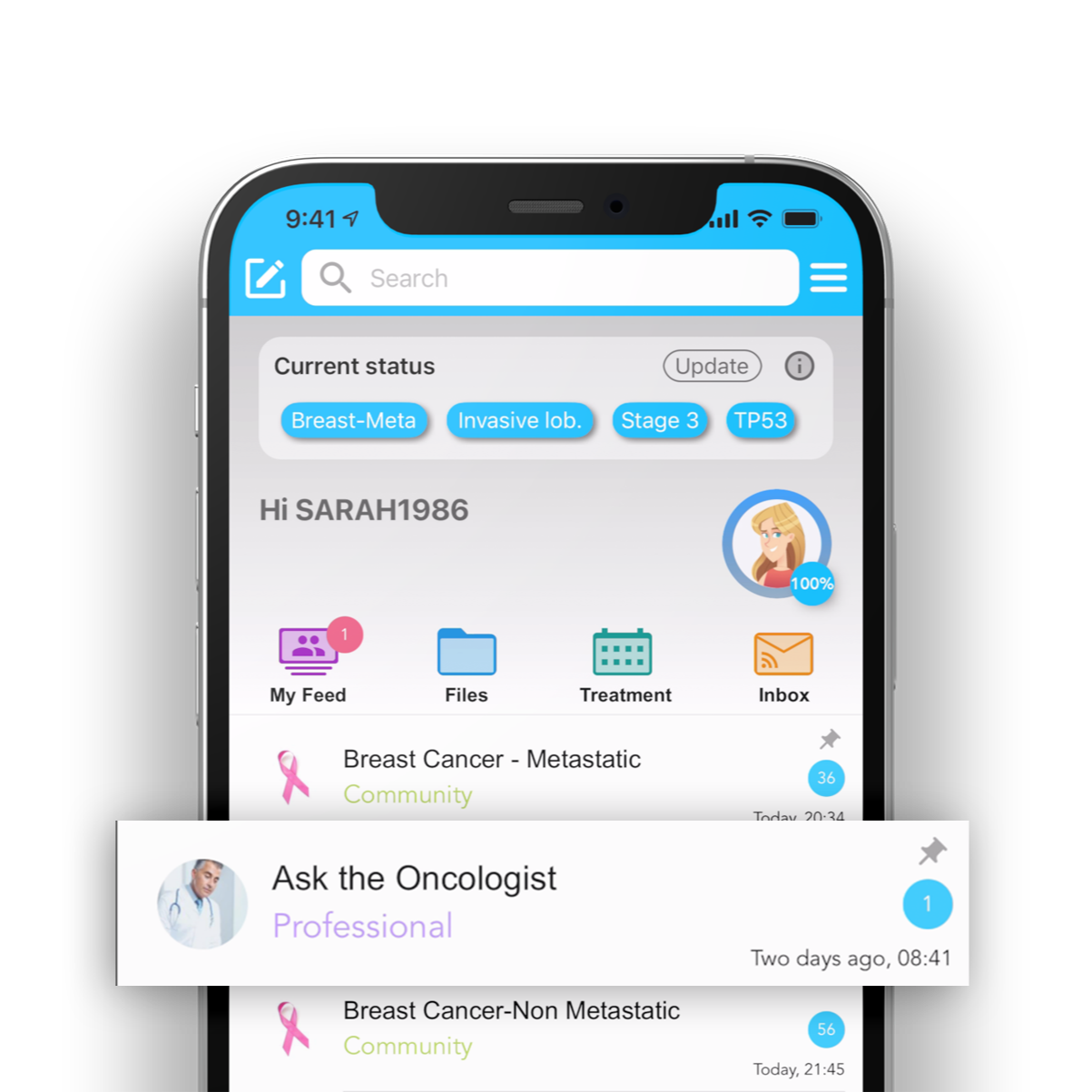 Improving the quality of life
& quality of care worldwide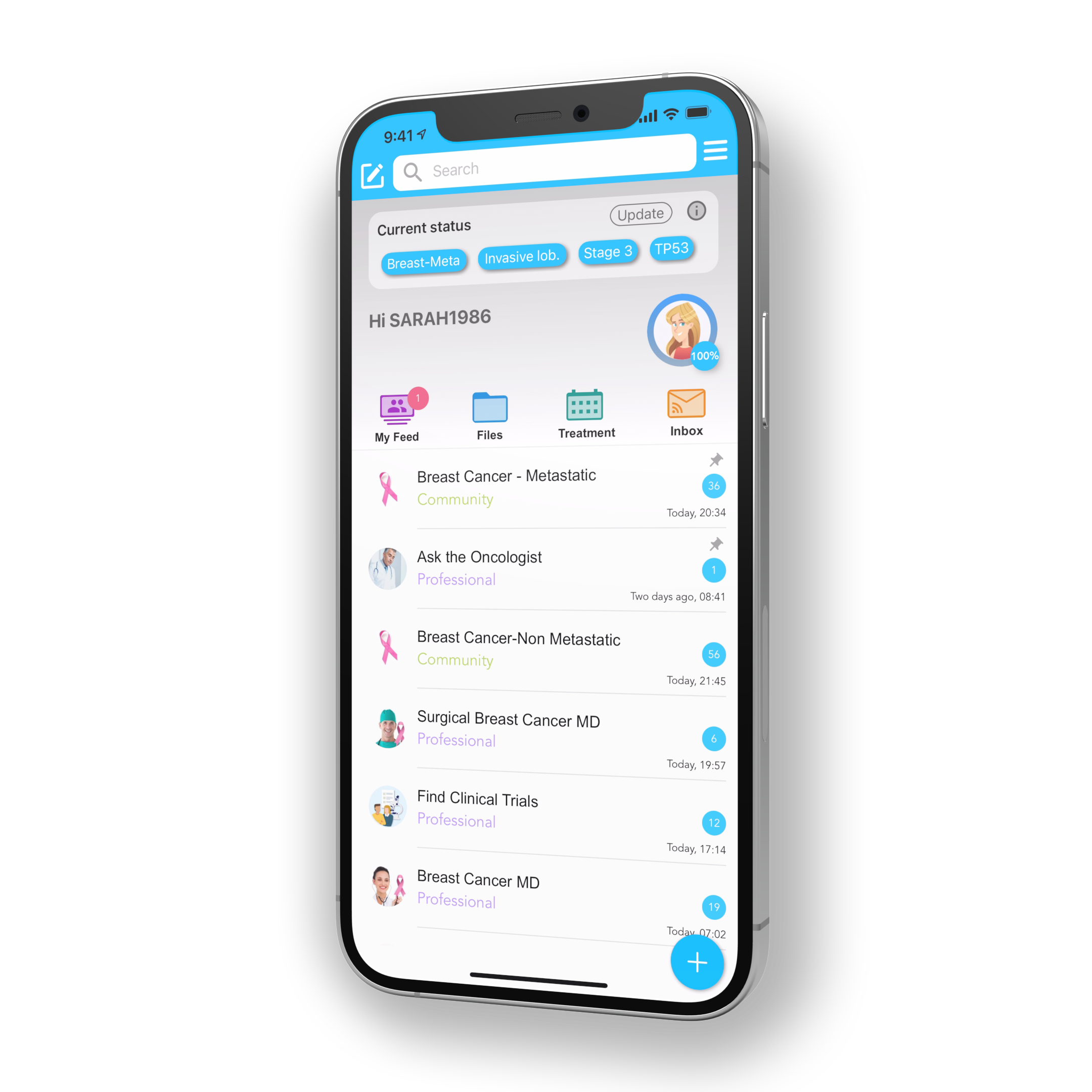 UI/UX Design
I have joined Belong.life team after the app was live for 5 years
My goals were:
Used Material Design as guidelines

Provide better UX navigation

Pixel-perfect vector graphics

User-friendly design

Add and improve the app's tools

increase user using the app

Help save people's lives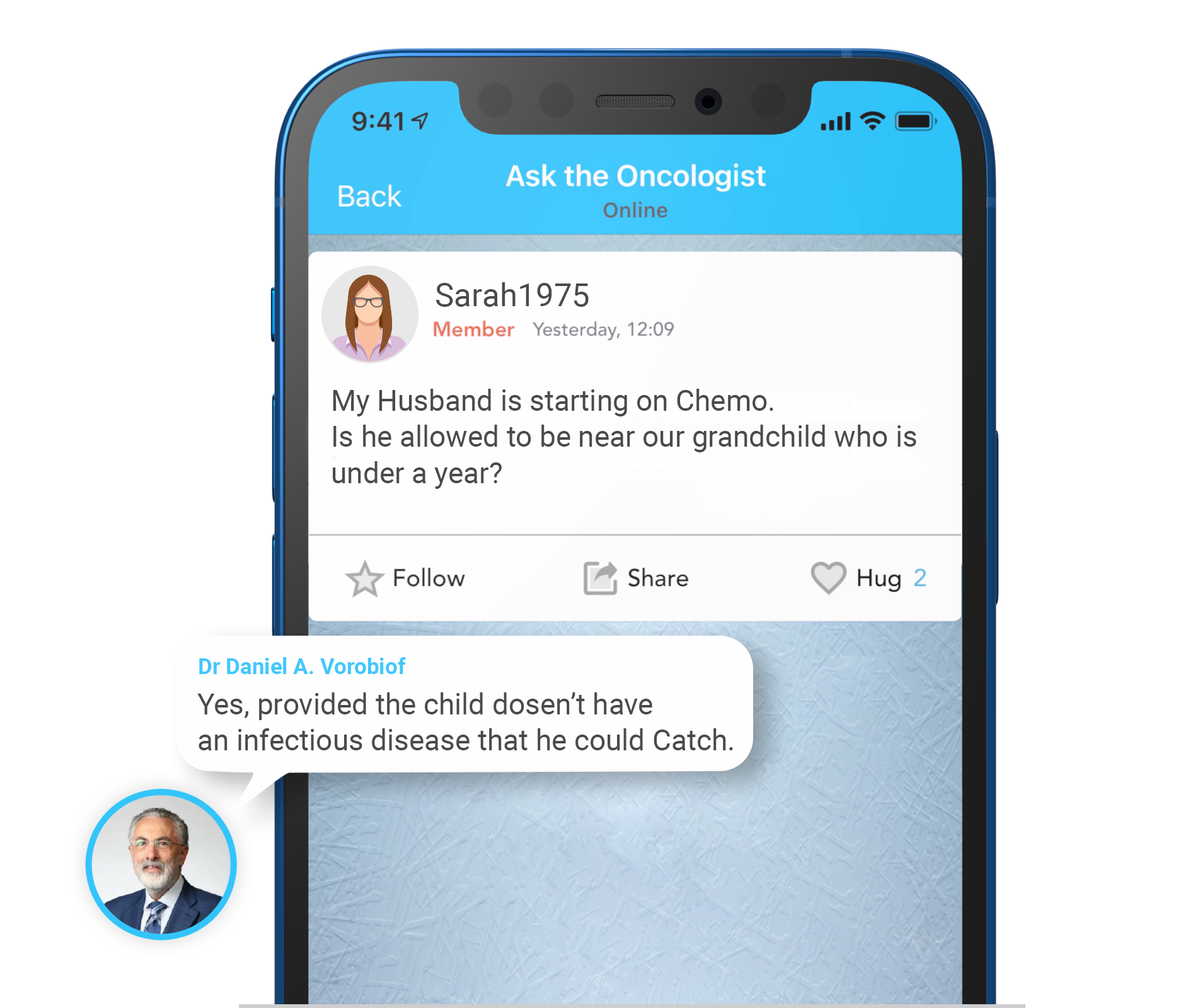 Direct Chat with World-Renowned Professional Experts
Leading experts address questions asked by both patients and caregivers in various professional groups, including: oncologist, radiologic, doctors in different fields, researchers, allied disciplines and other experts who provide patients with reliable information & education.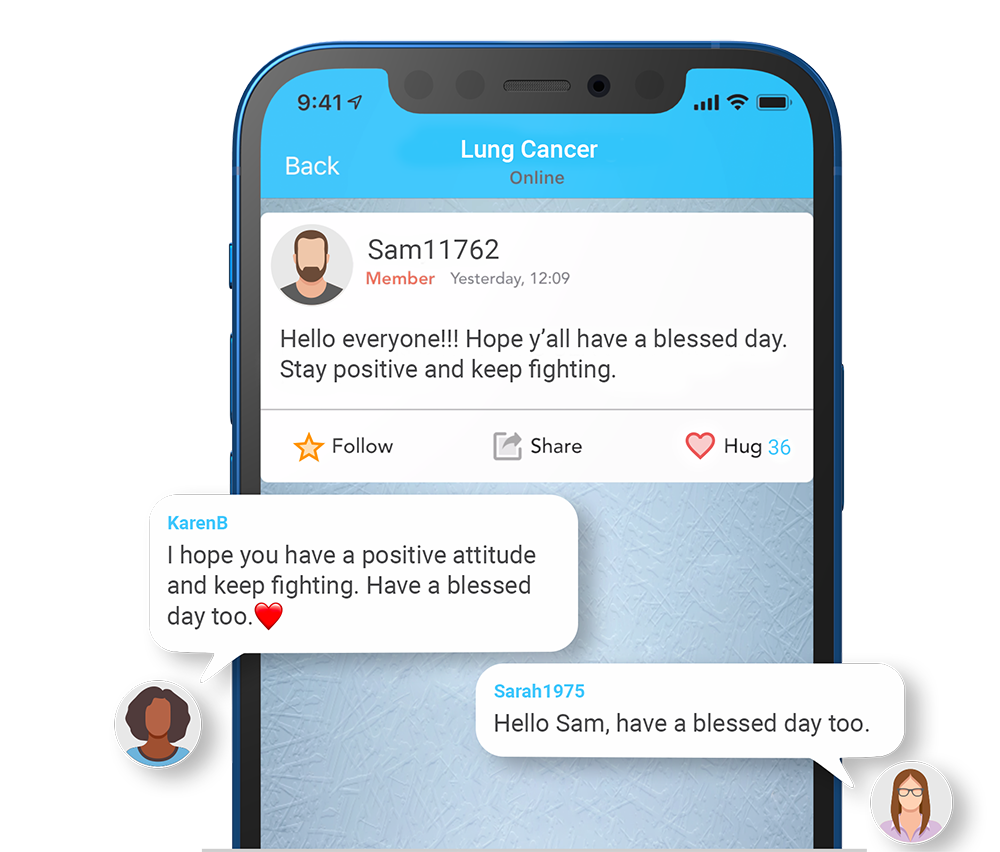 A Supportive & Interactive Patient Community
An attentive and supportive social network of patients and caregivers tailored for each patient and their specific needs, interests, concerns, and passions.
The forums provide assistance and support: users share their personal experiences, tips, and information. They support one another through coping with daily challenges, recovery, and the many other facets of the journey.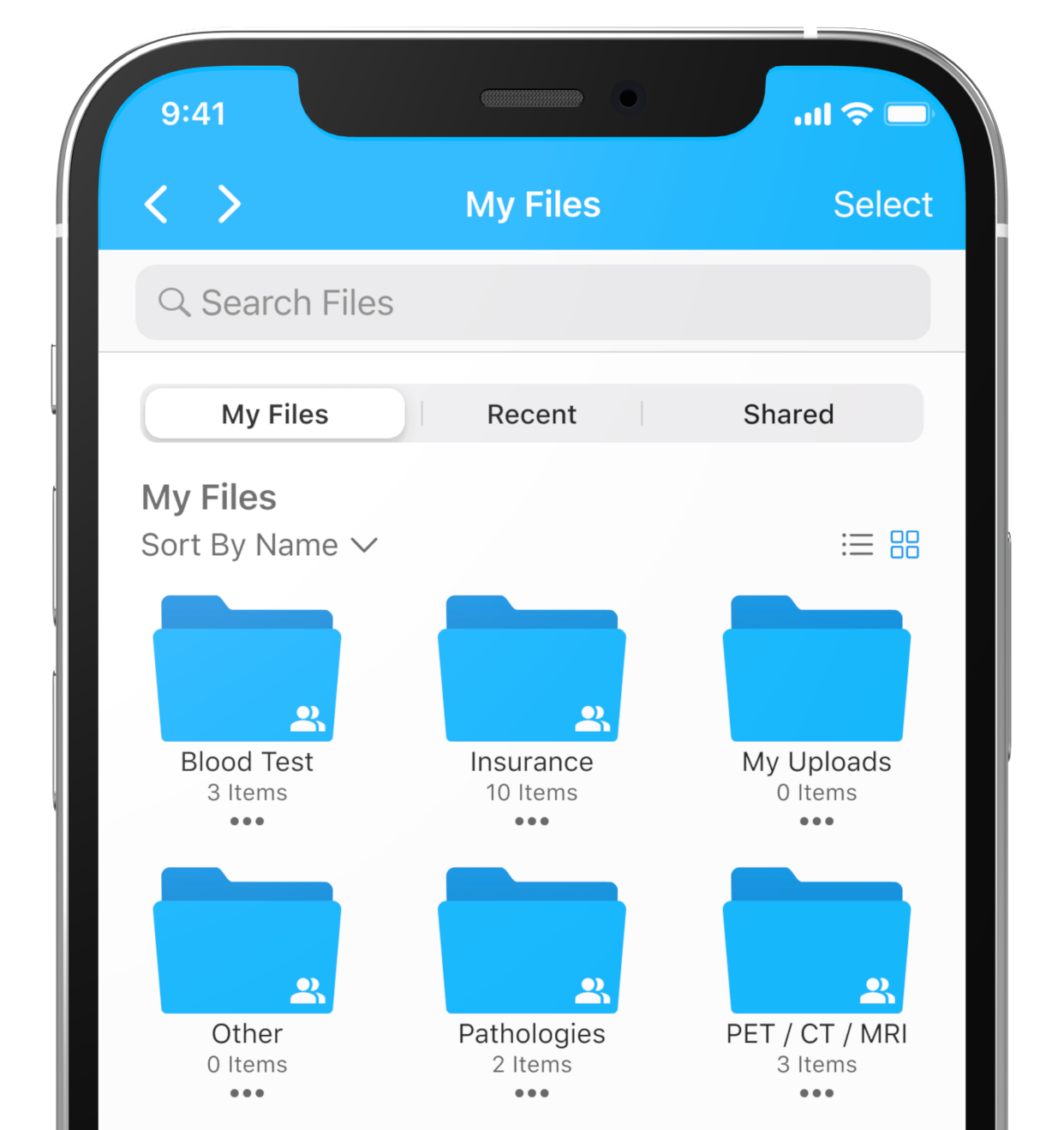 Digital Medical Binder - Files
There is no need to carry a huge binder! All your medical records are organized digitally in one place and can be shared privately with family members, friends, and medical professionals.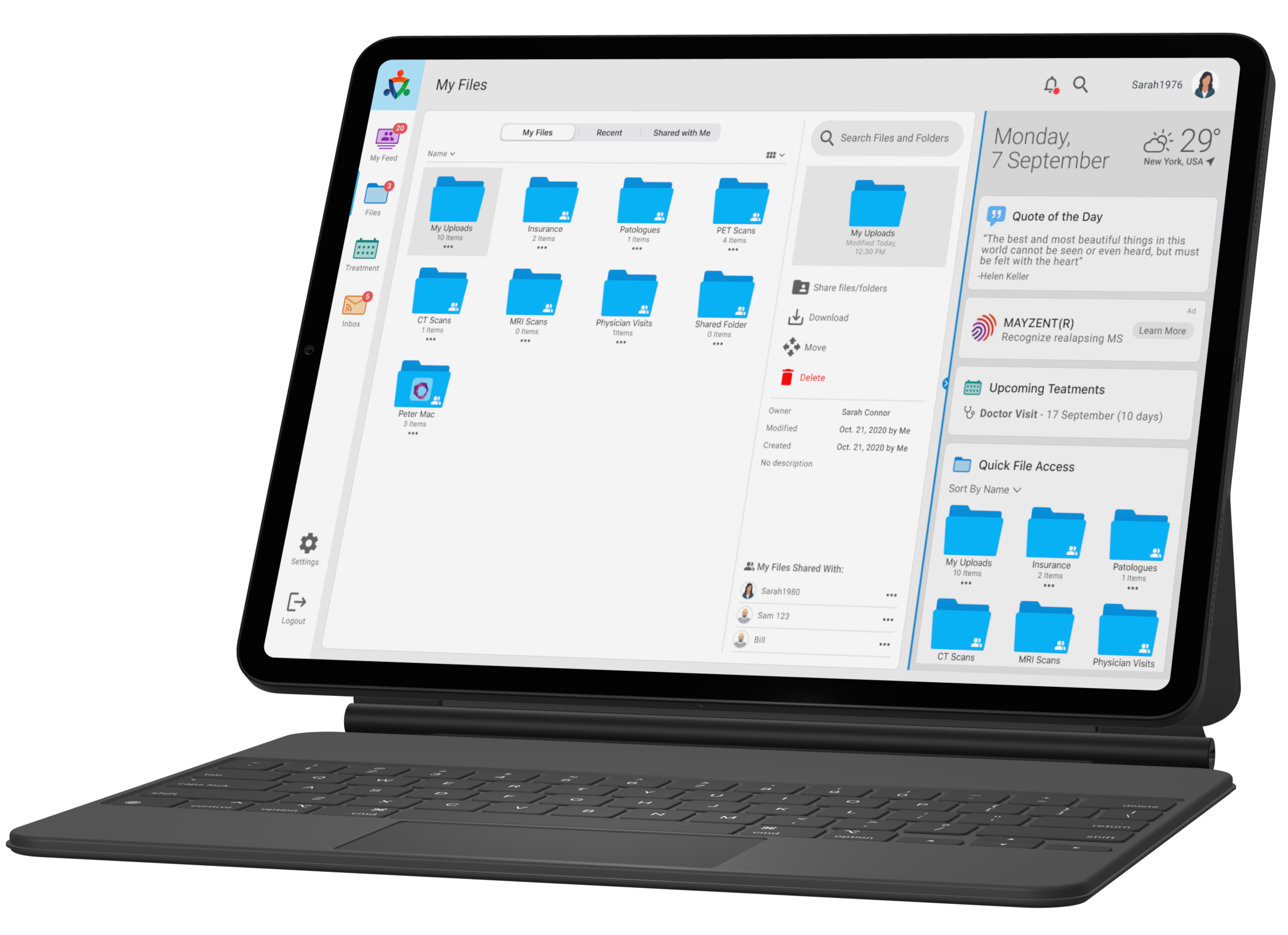 Web App Version
The app was adapted to desktop version
with a better user experience.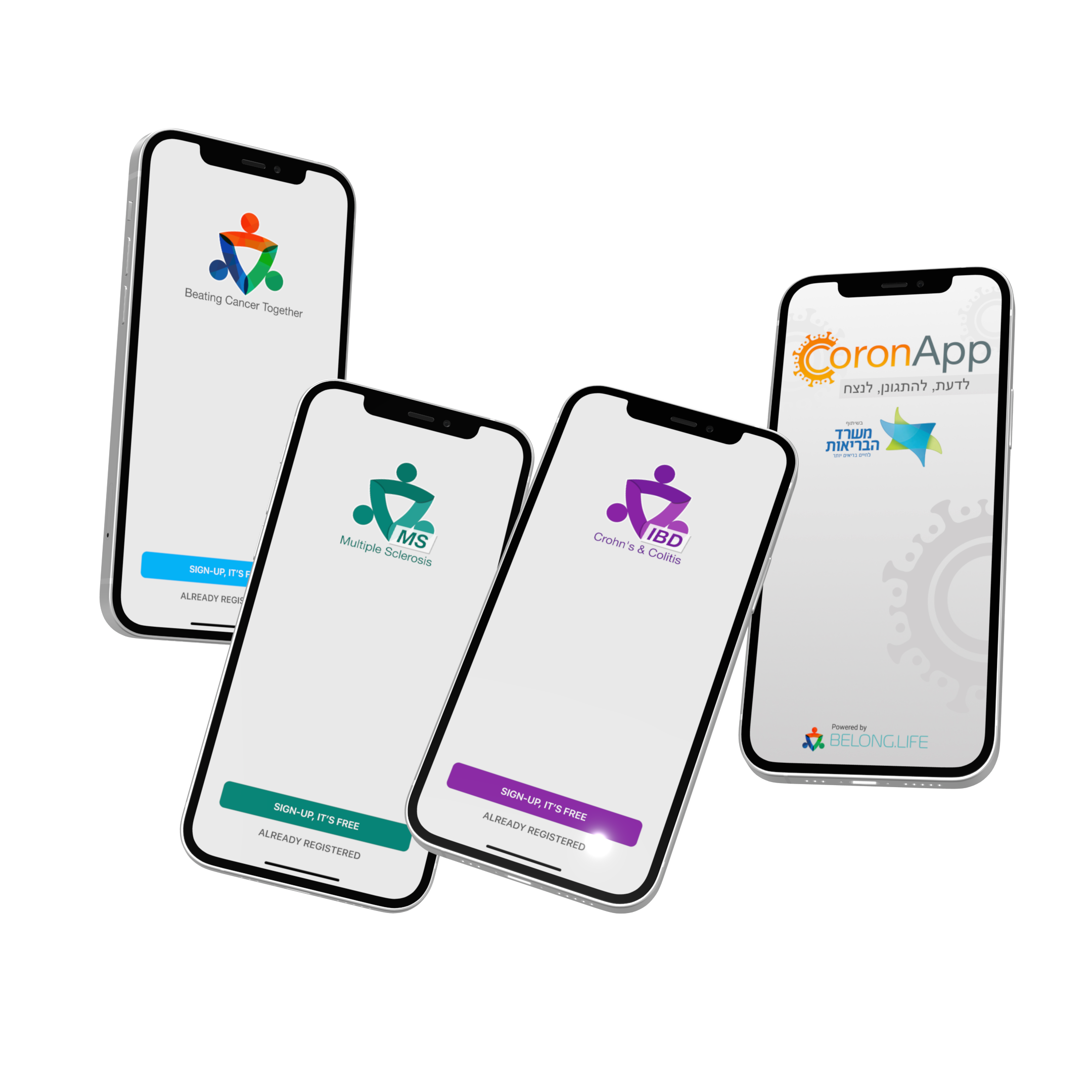 2 Platforms, 3 Languages, 5 Apps
Multiple Apps and more to come, built on the unique platform
Cancer, MS, IBD apps, and the CoronApp Built for the Israeli Ministry of Health to deal with COVID-19.
works on iOS & Android.
Selected Screens
from the App