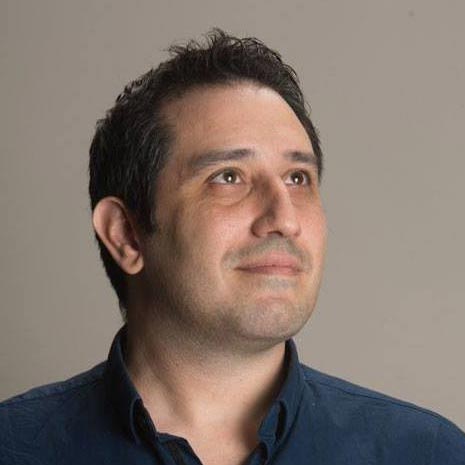 Shimi Volkovich
Product Designer
Kramer's AFM-20DSP
Hardware-Based DSP Application
Industry's First Audio Matrix with DSP and Interchangeable I/Os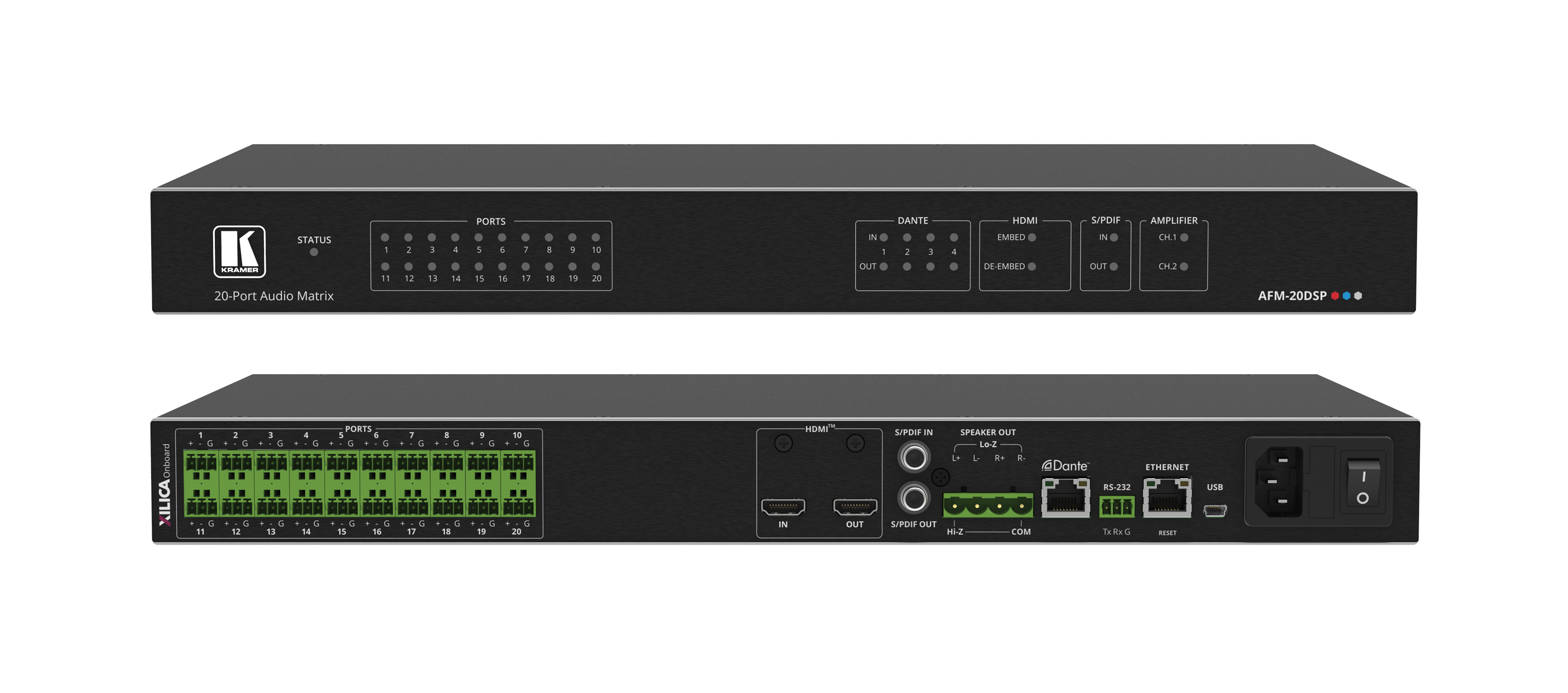 The Device
20–Port Audio Matrix with DSP and Interchangeable IO.
Intuitive and Comprehensive Configuration and Control

Web App Based/IP Address Hardware Interface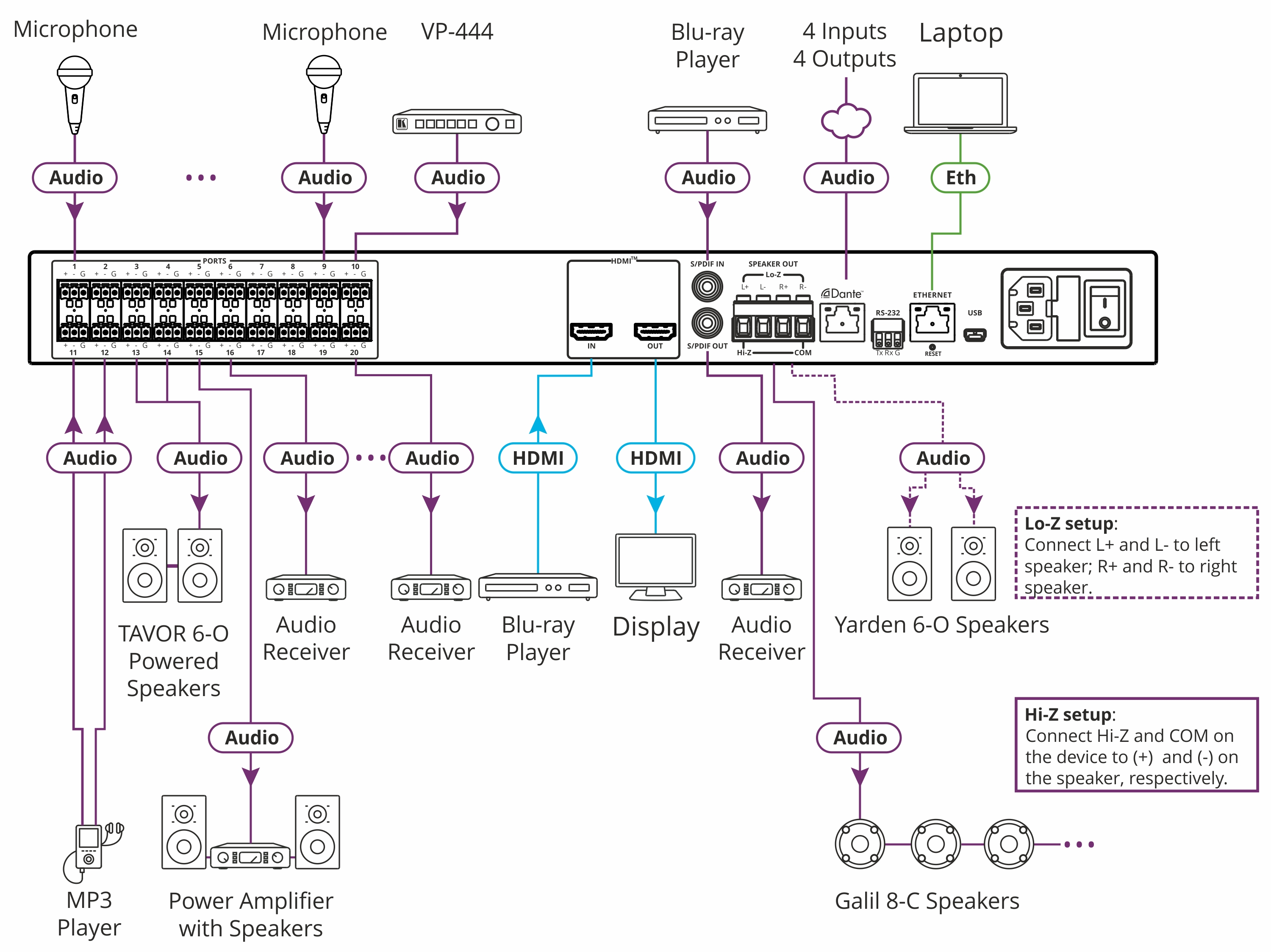 How it Works
AFM−20DSP is a member of the Kramer XSPerience family of DSP products. AFM−20DSP is an advanced, professional audio matrix switcher with 20 analog ports that can be configured as inputs or outputs according to preset I/O configurations. AFM−20DSP includes multi−channel DSP, built−in 2x60W @ 8Ω and 1x120W @ 70V / 100V power amplifier, 4x4 Dante interface, HDMI embedding, and de−embedding, and S/PDIF. The comprehensive and user−friendly graphic interface makes configuring every detail of your audio system intuitive and easy.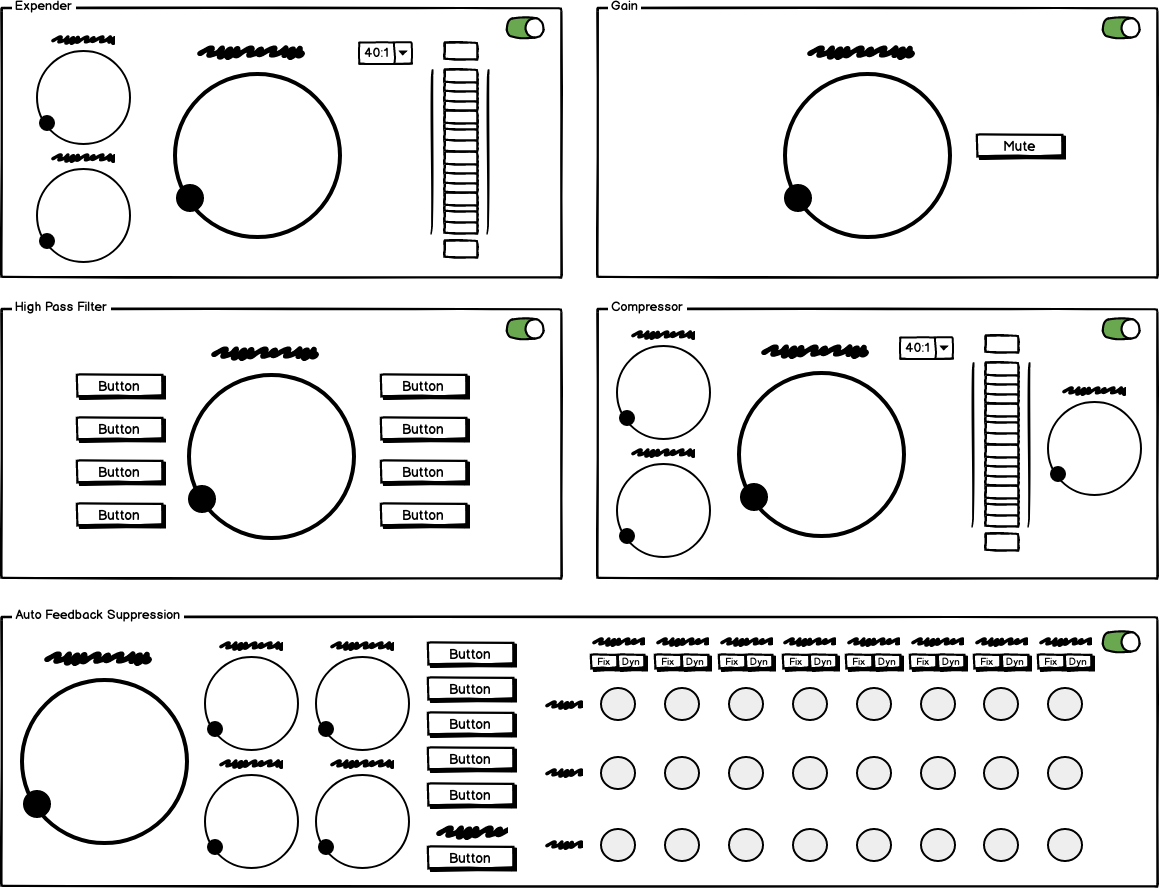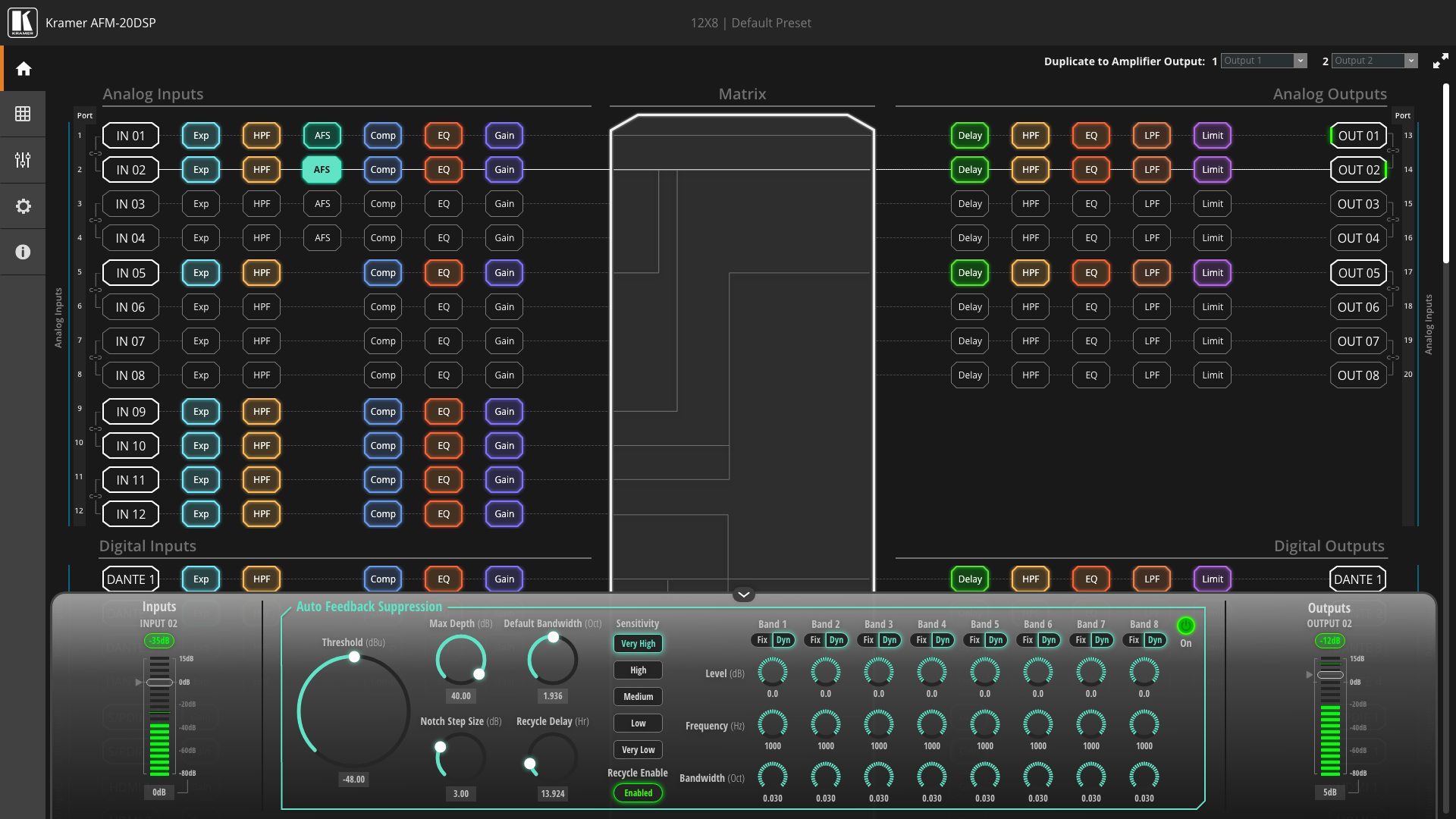 UI Design
In this project, we had to create an IP Connected Webapp that will communicate with the hardware, access presets and multiple processes, all that by keeping a professional look and function, rendering real-time signals and values.

making the AFM20-DSP the World's First Audio Matrix.
few days after the first release the product won 4 Awards by the leading AV Press Community.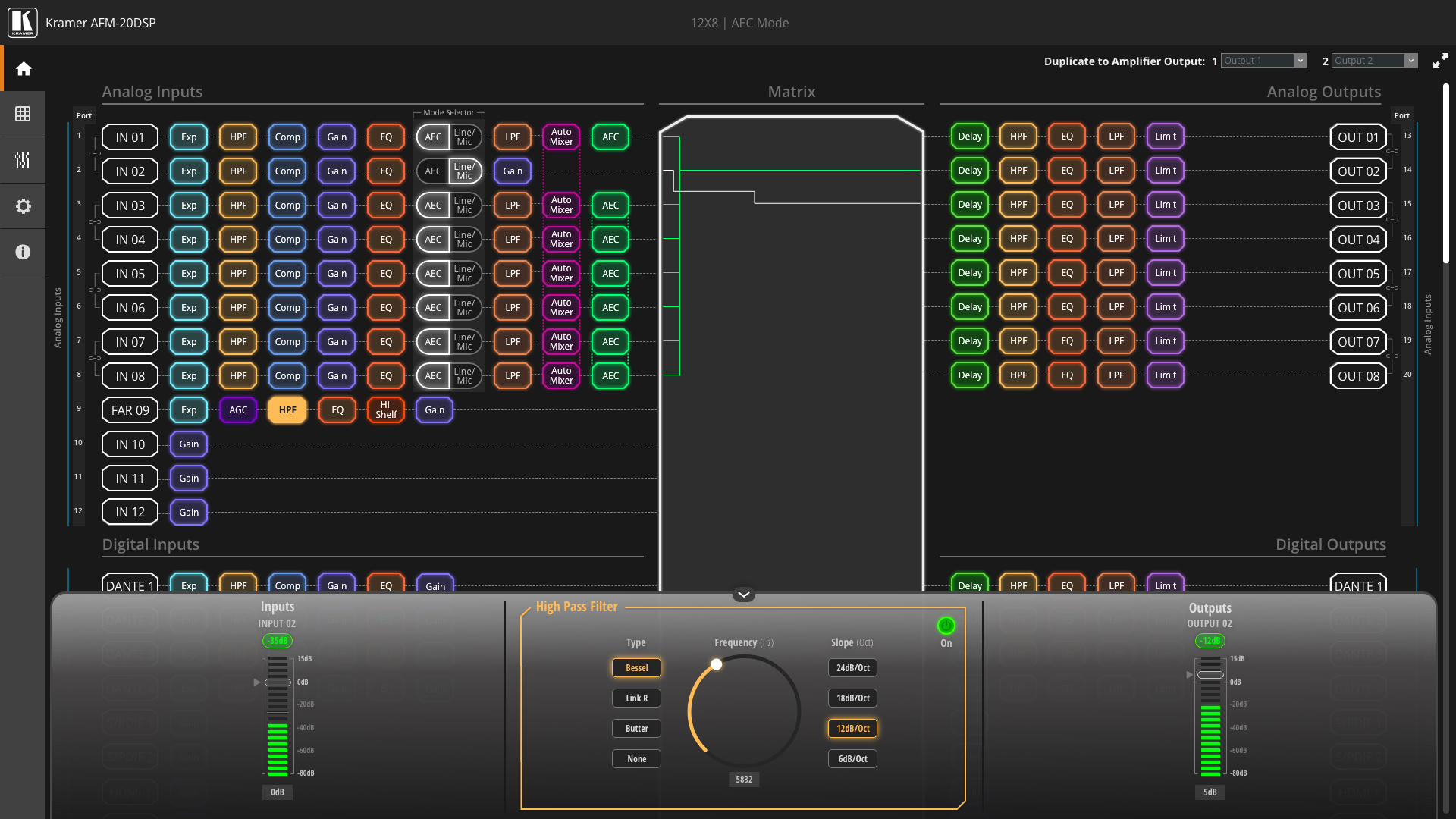 Different Process Matrix Presets
AFS/AEC modes with different settings.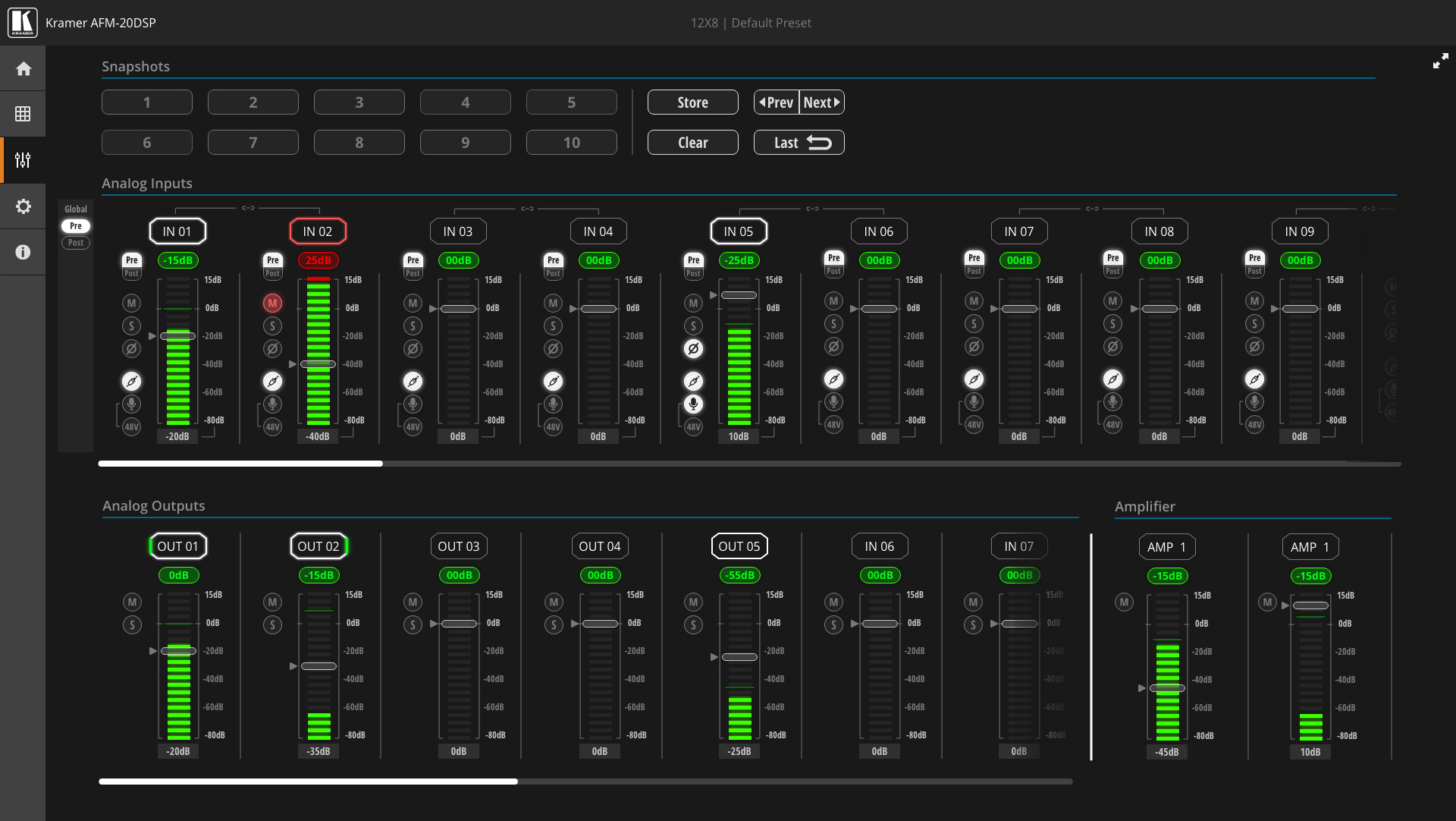 Mixer Menu
Multiple Equalizer Menu designs with input/output complex matrix.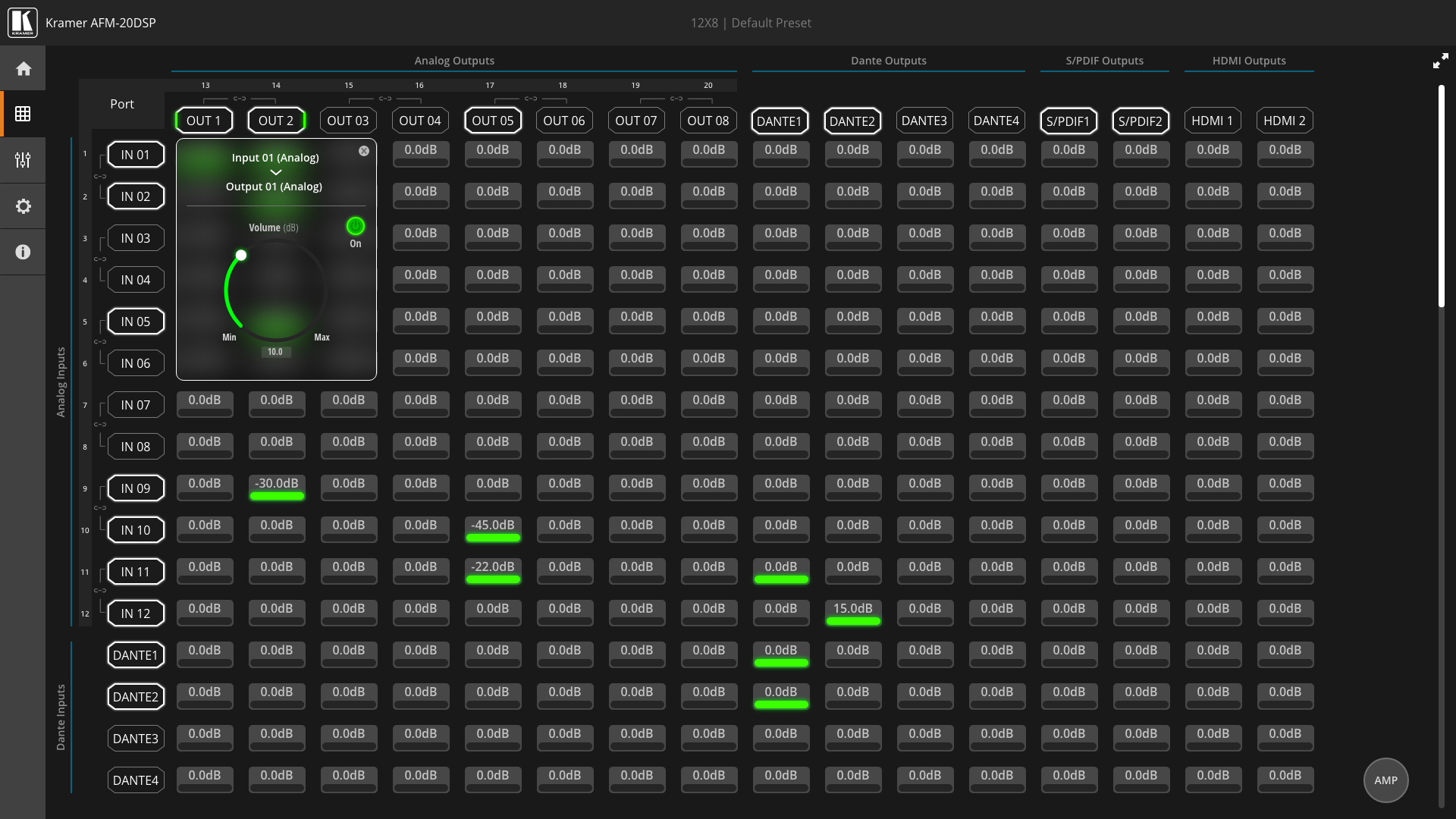 Advanced I/O Matrix Setup
Shows i/o connections and volume preset.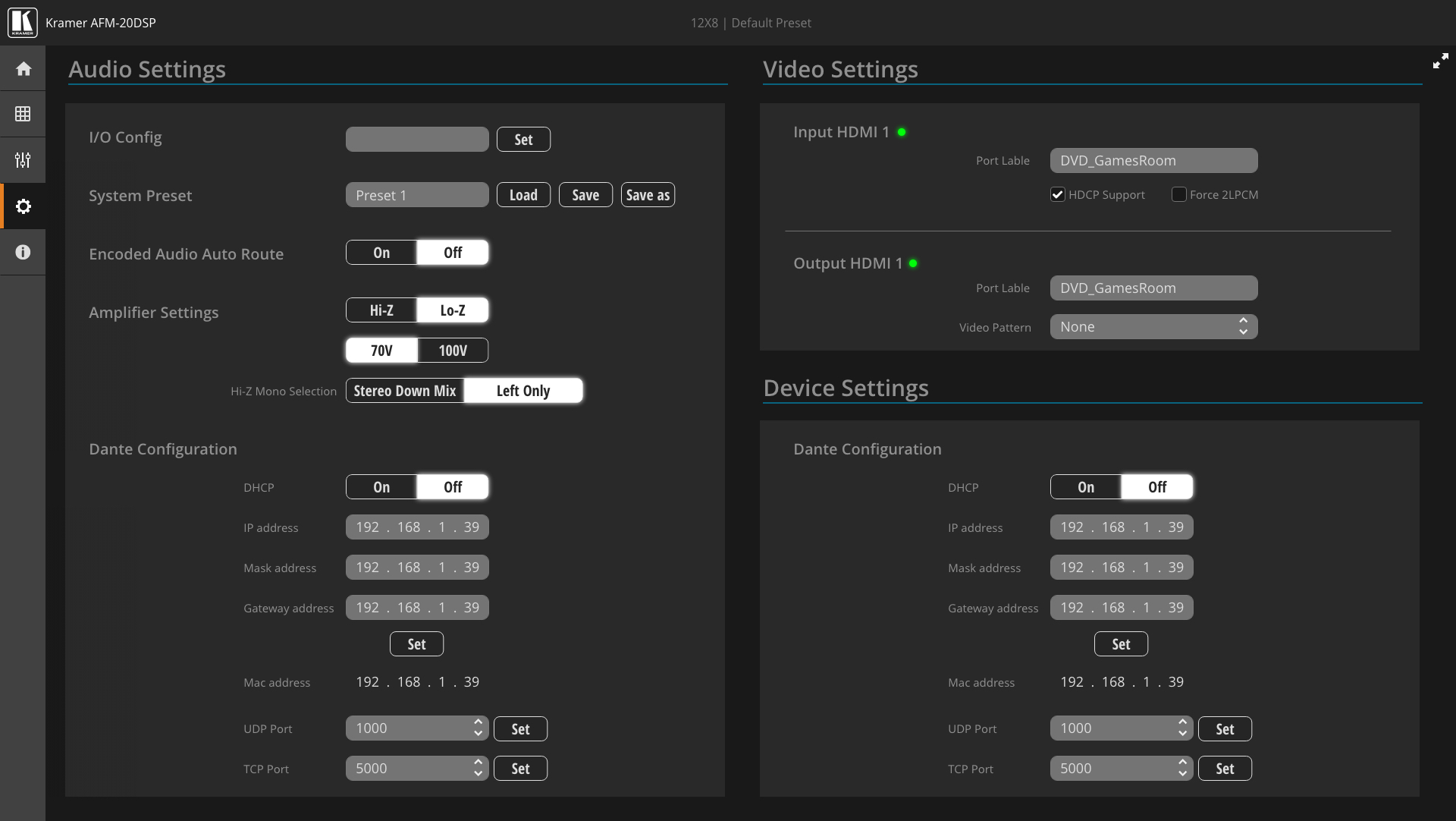 System Settings Menu
A/V hardware setup menus.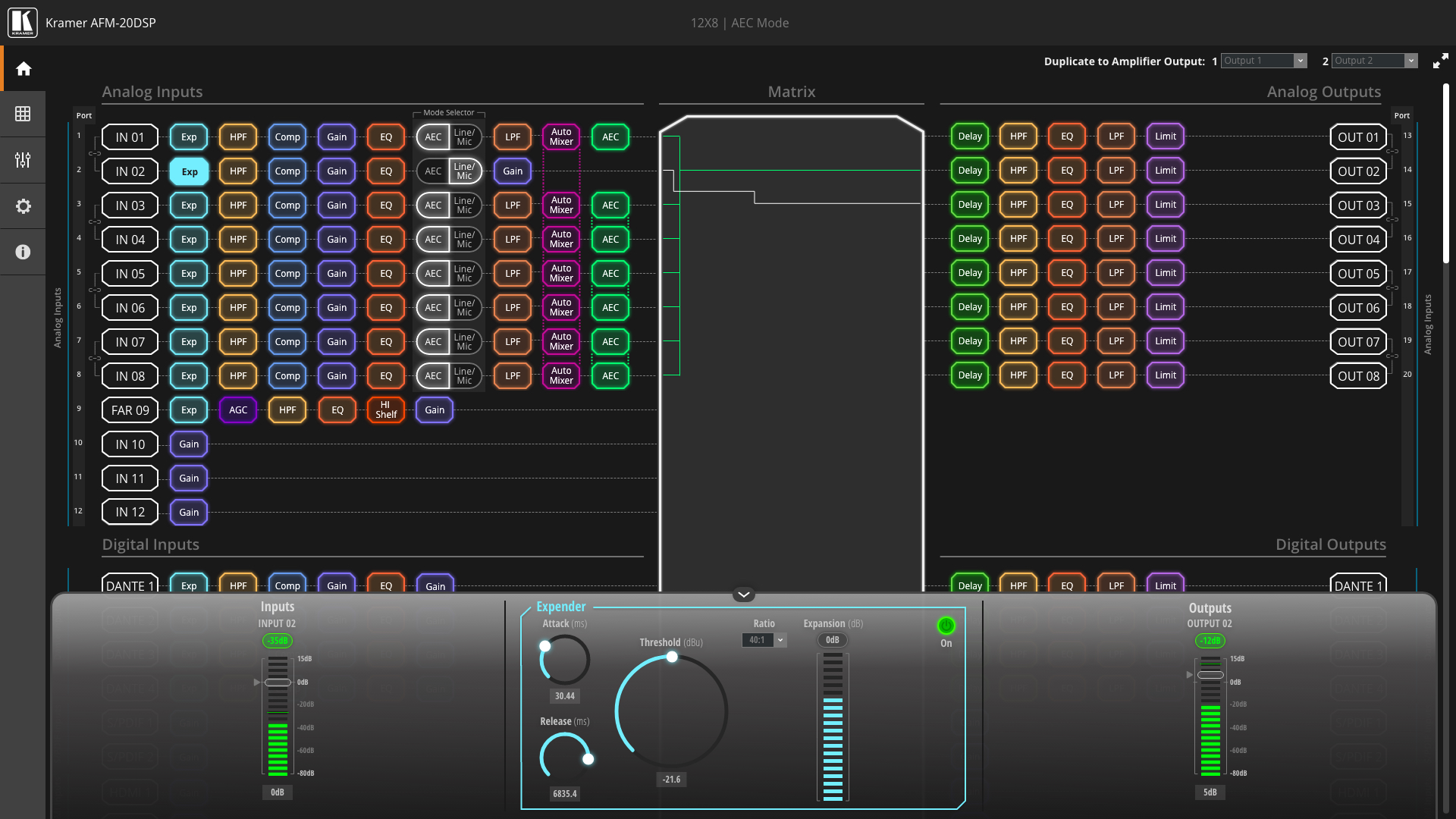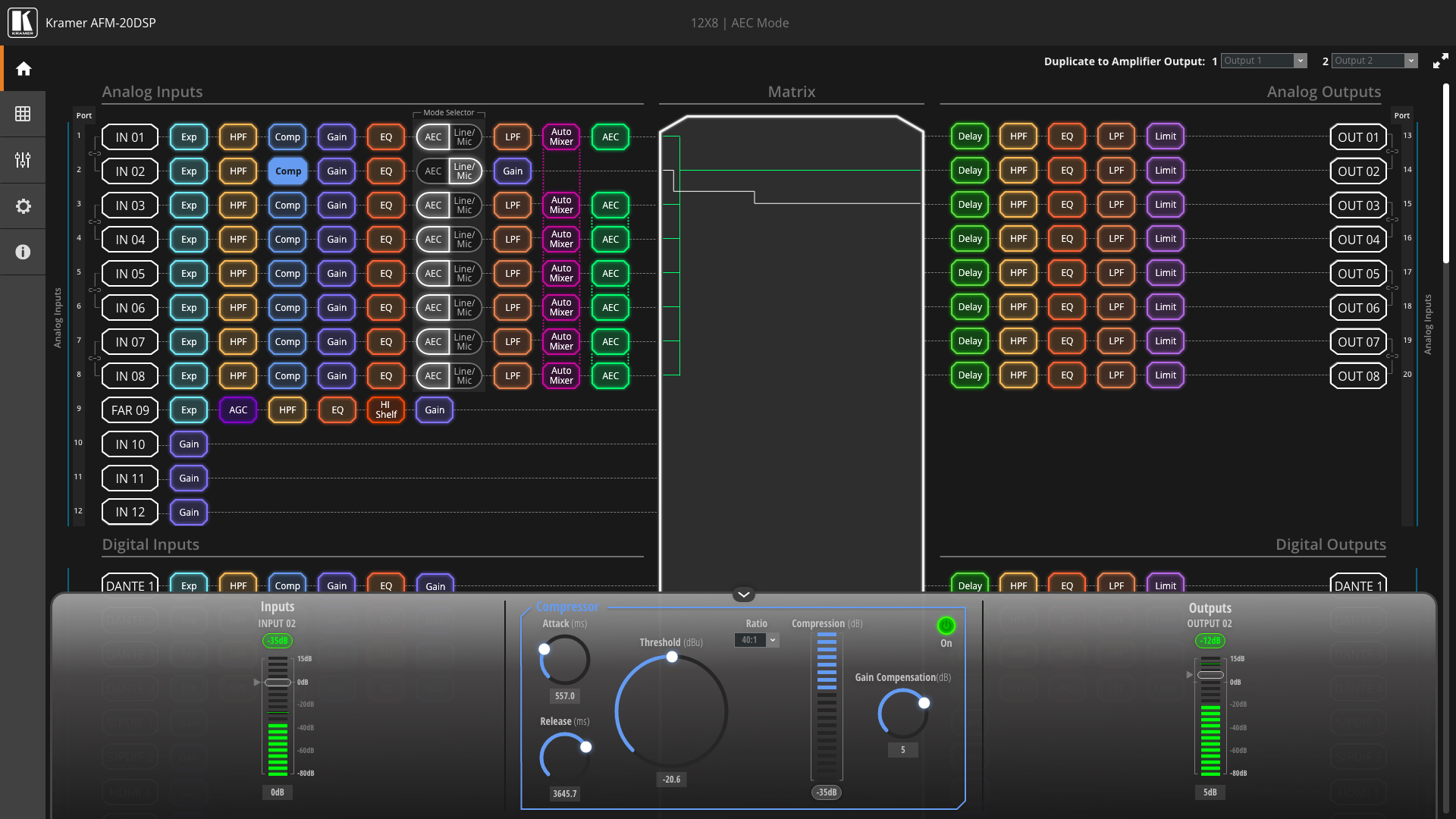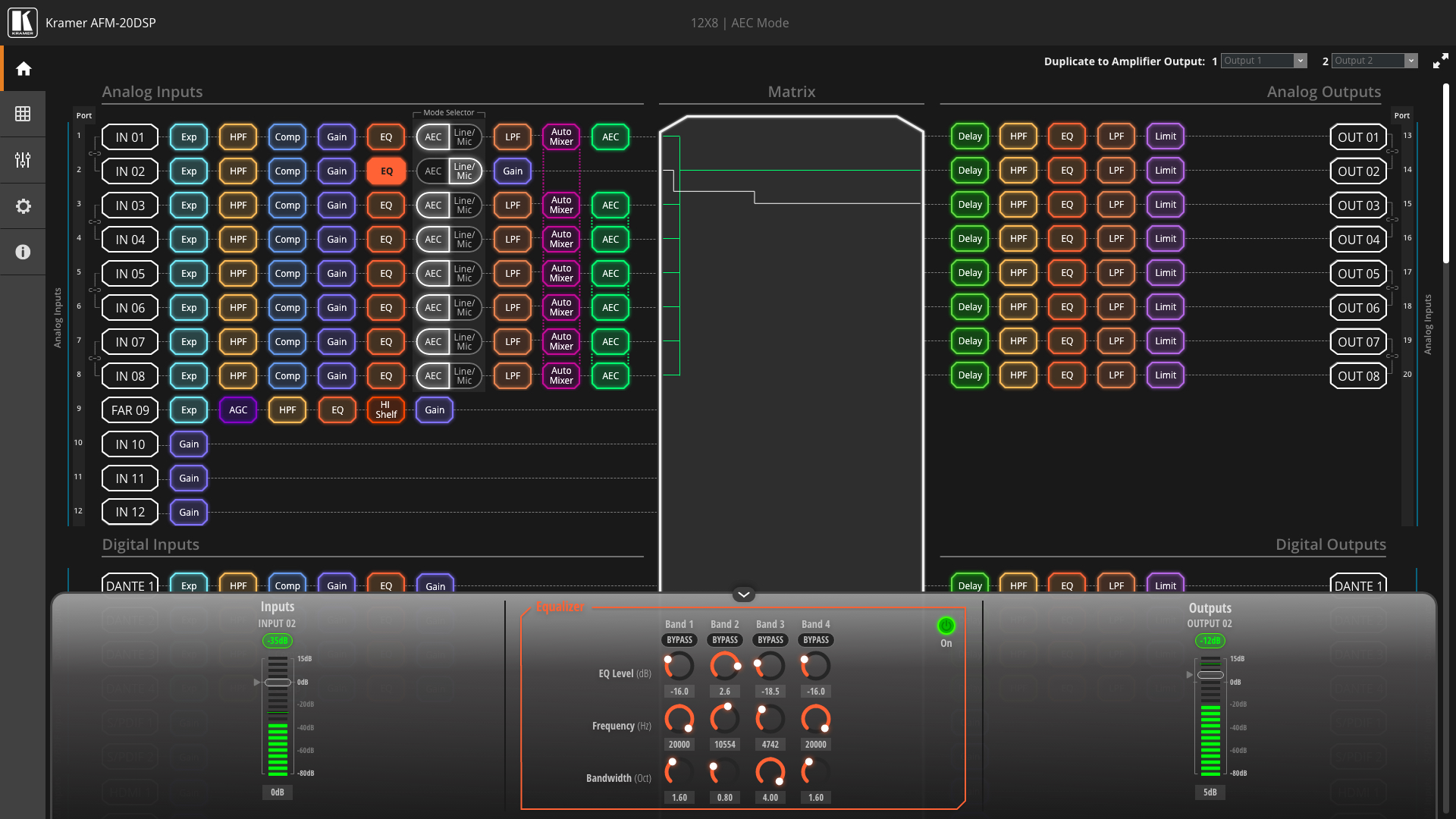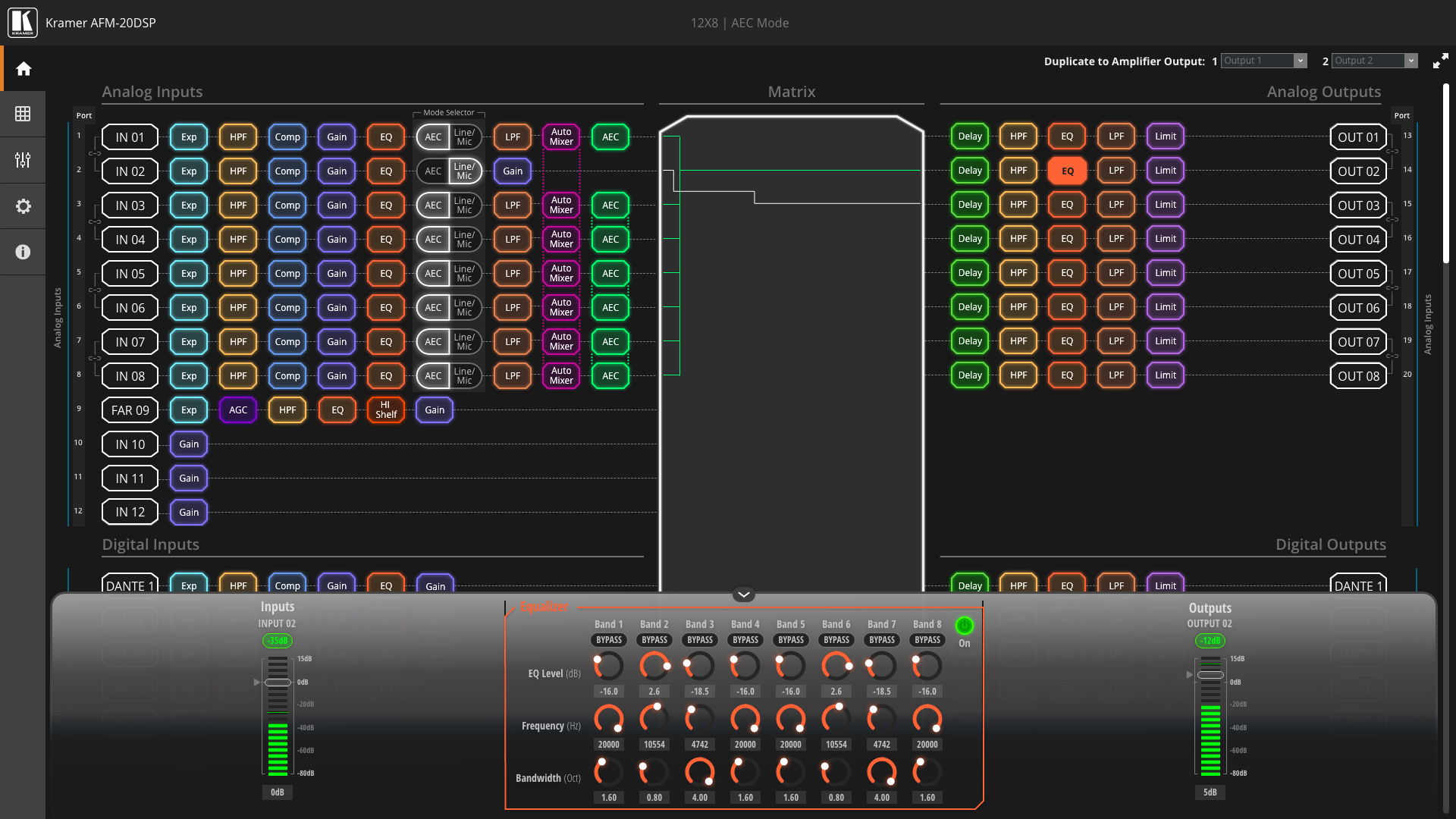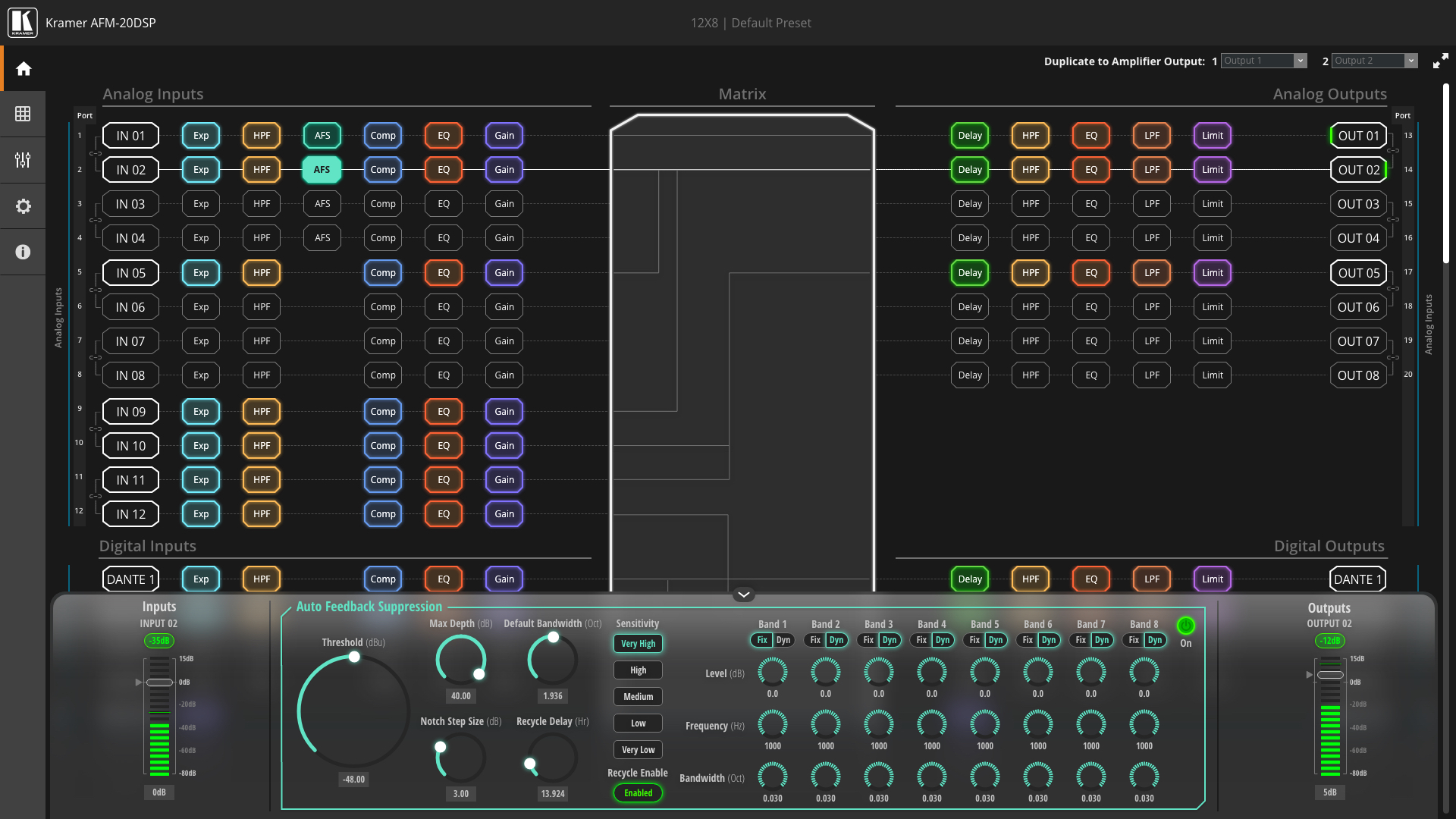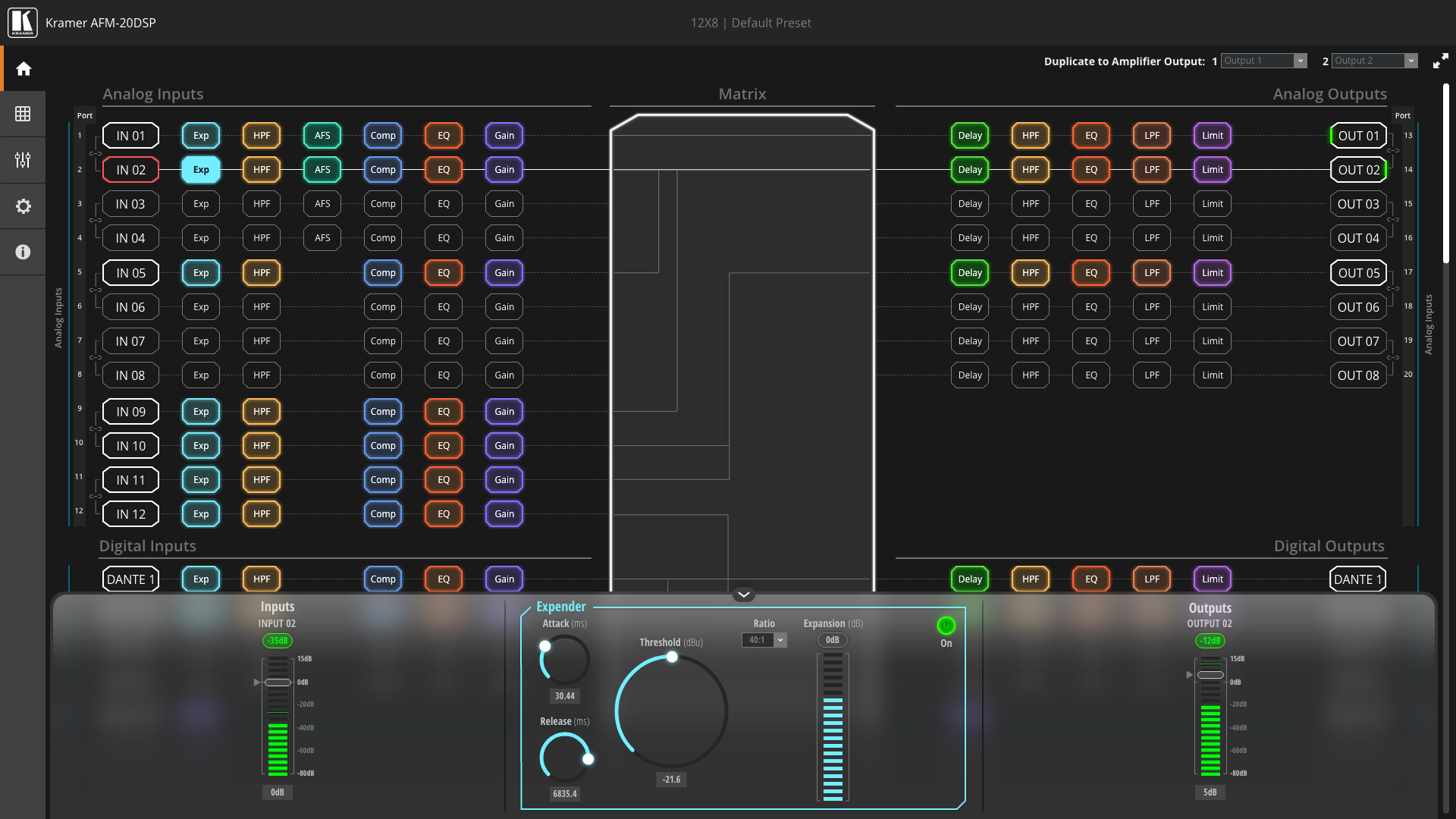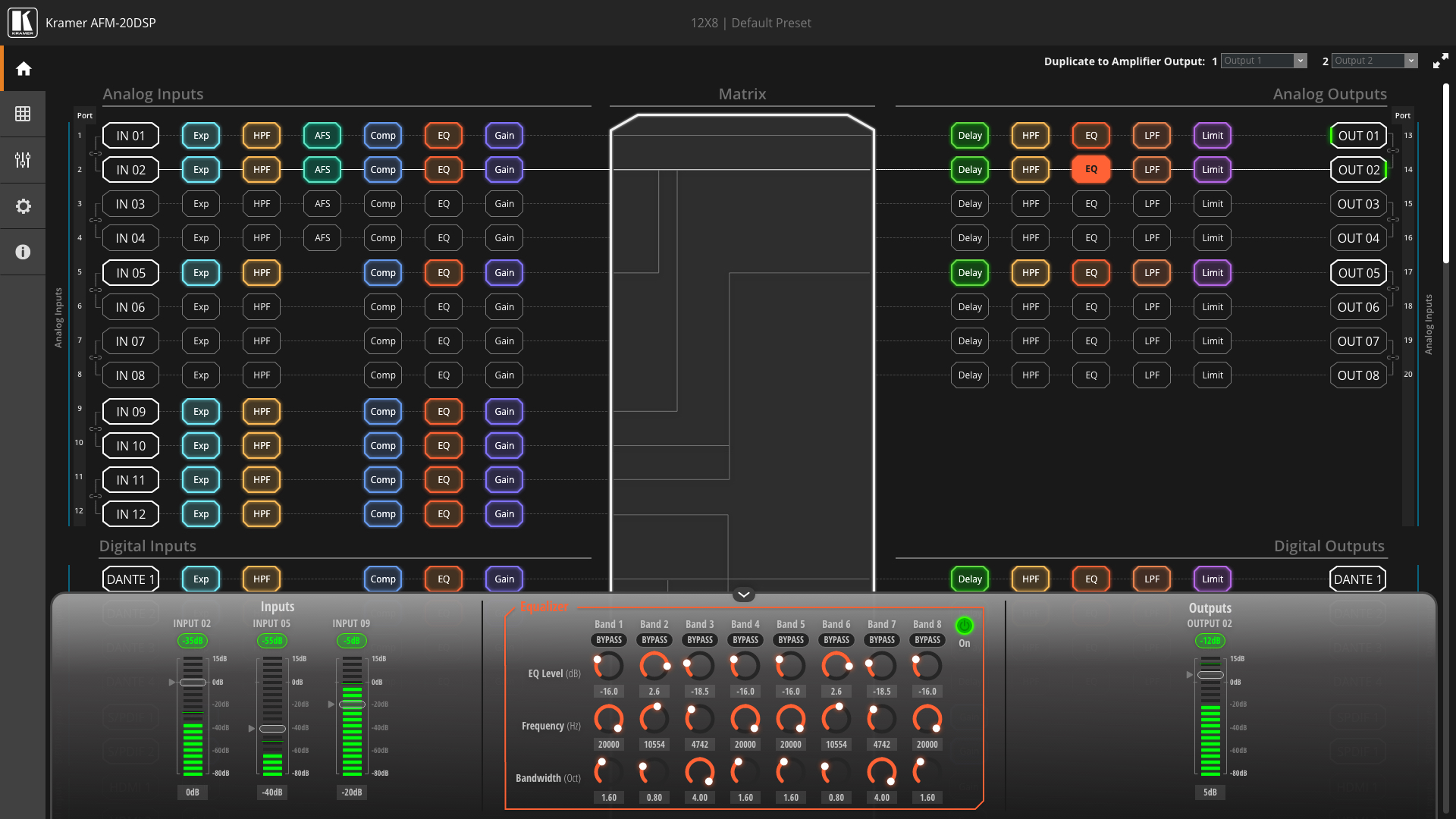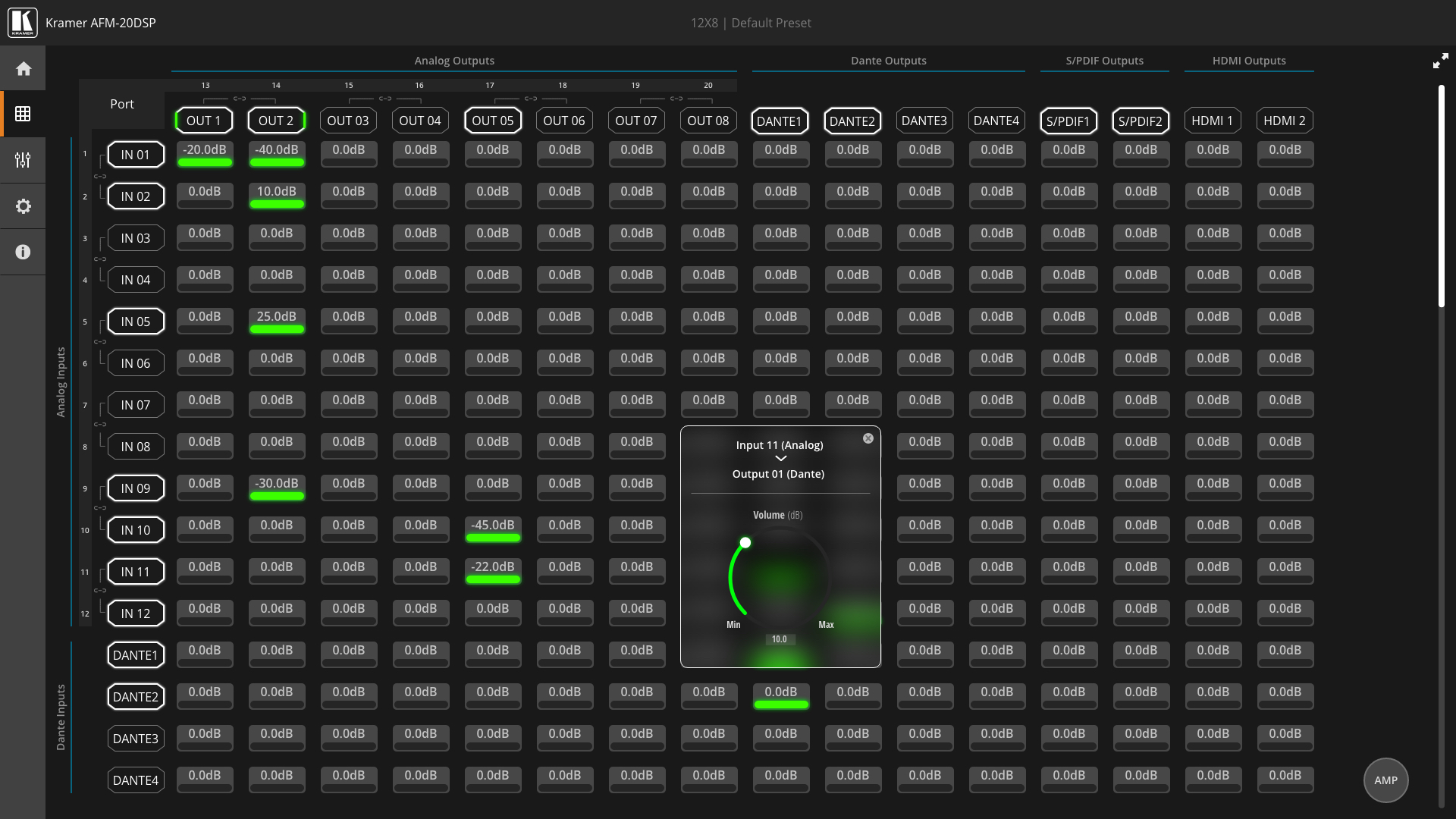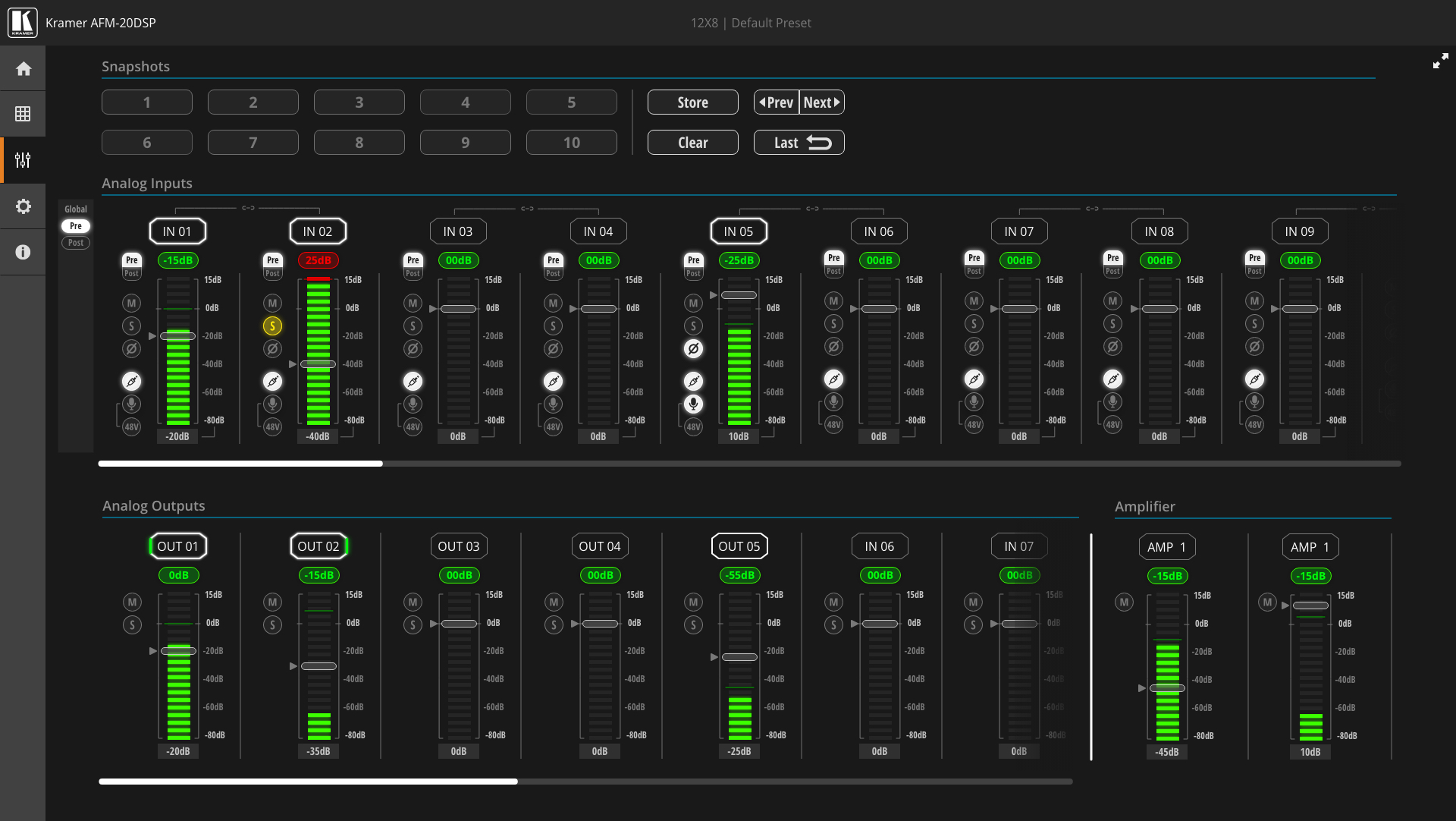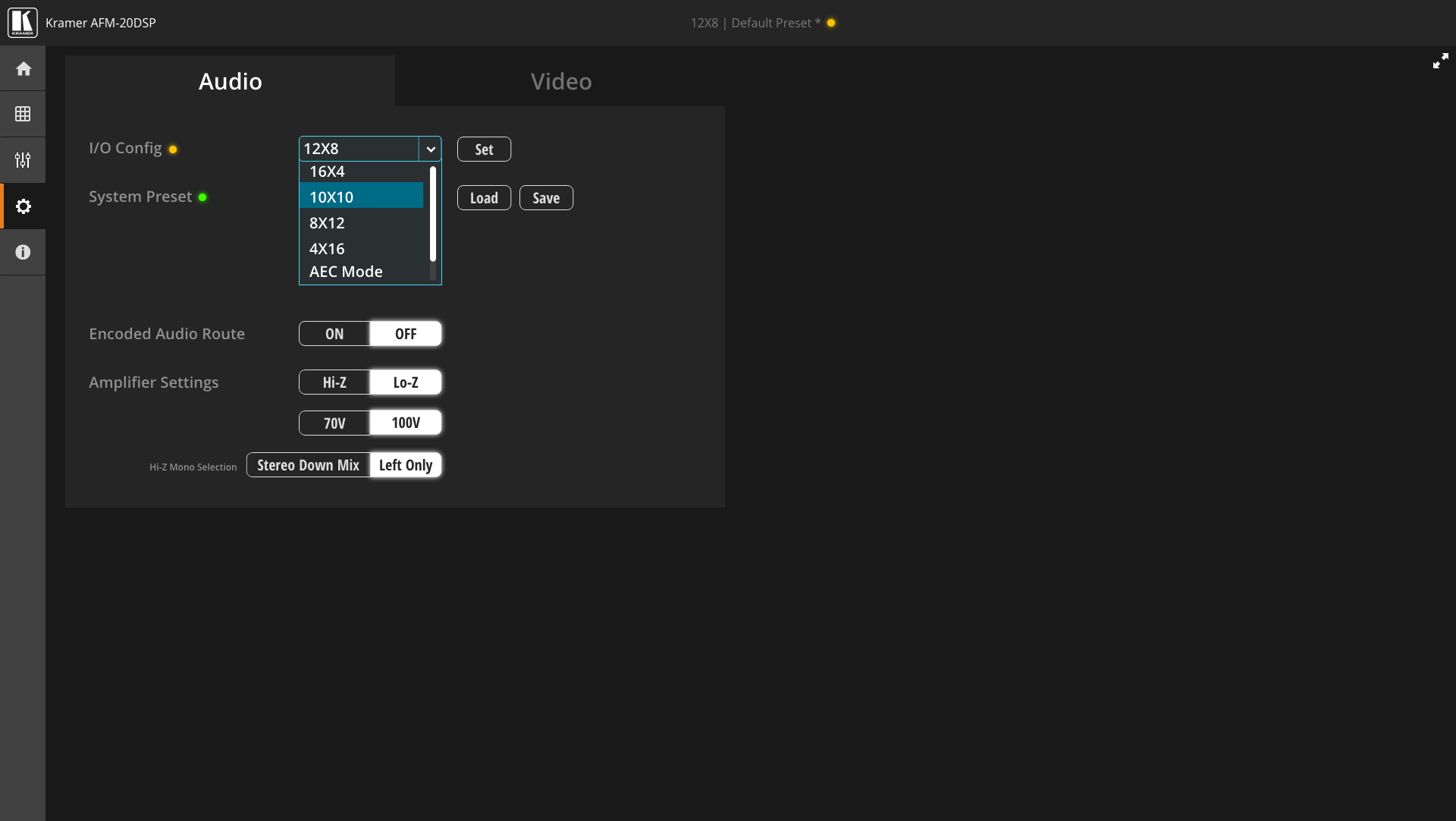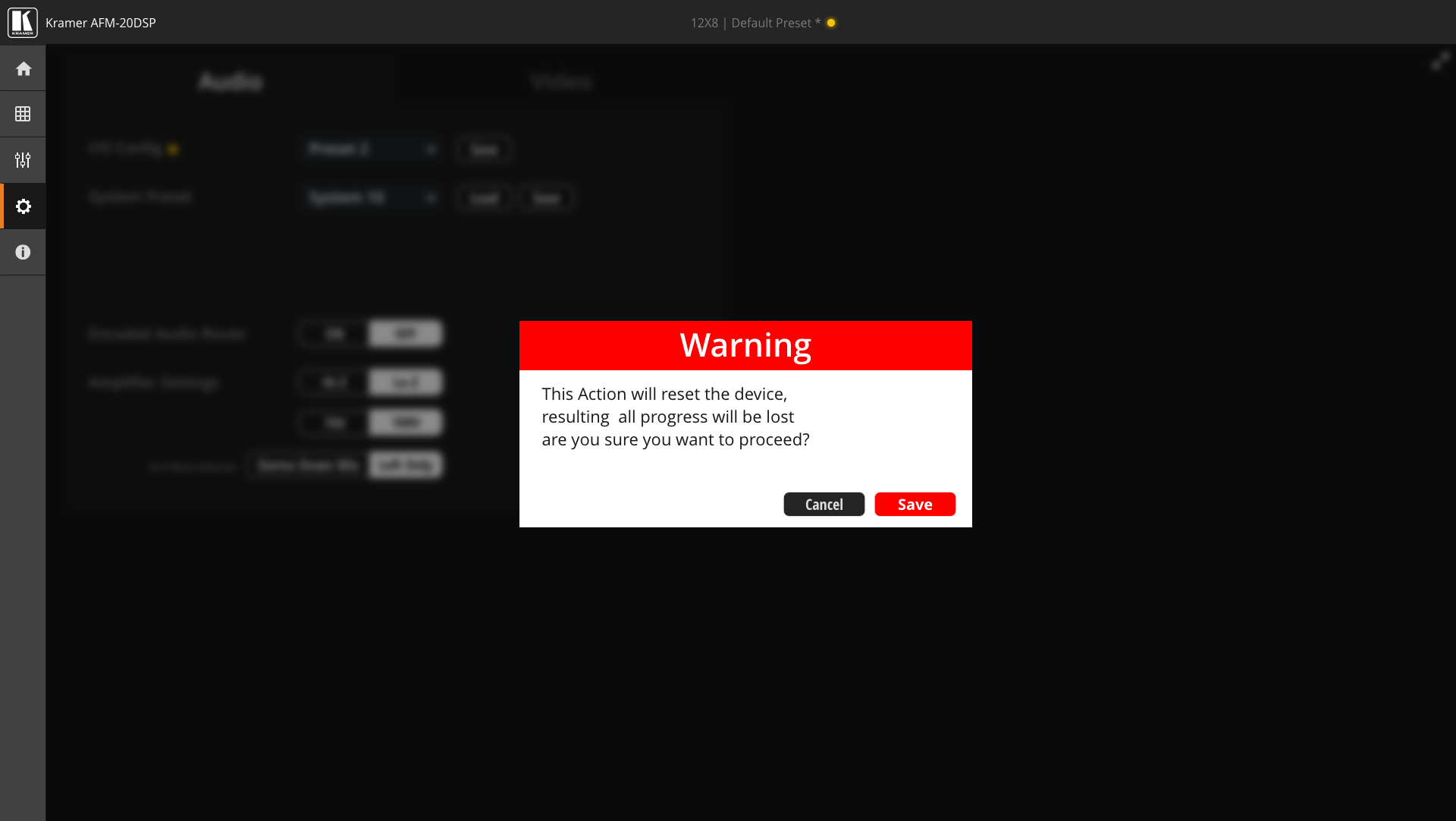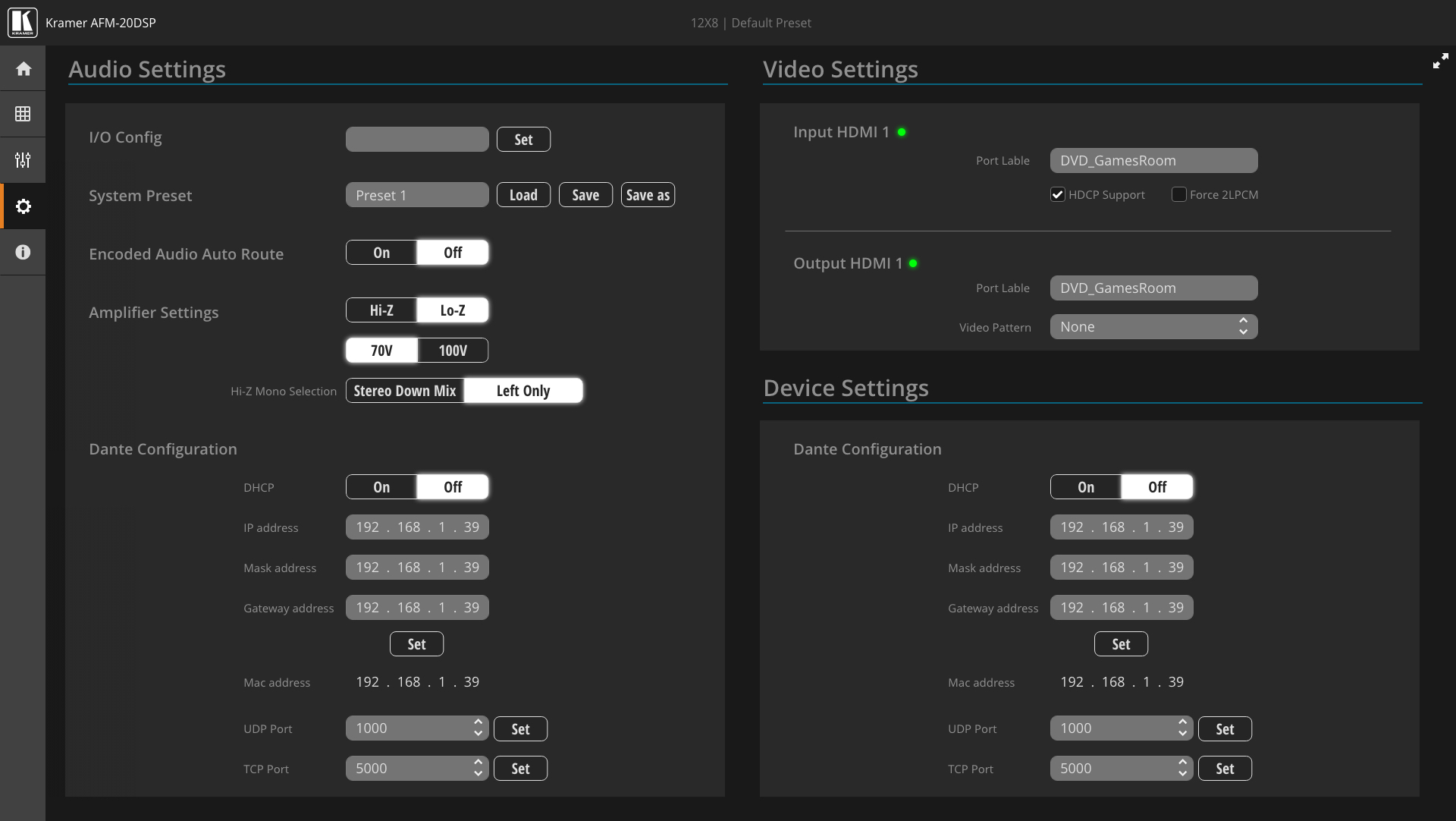 Components Design
Multiple states component design for easy & professional UX.